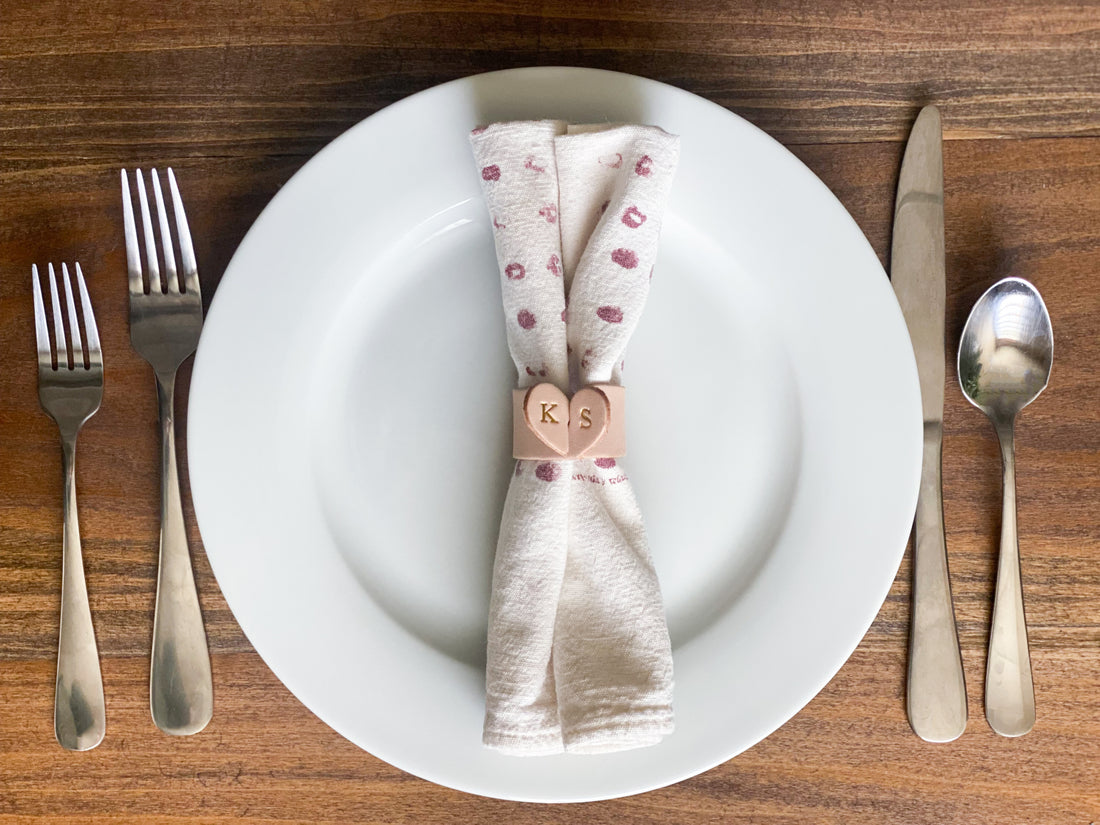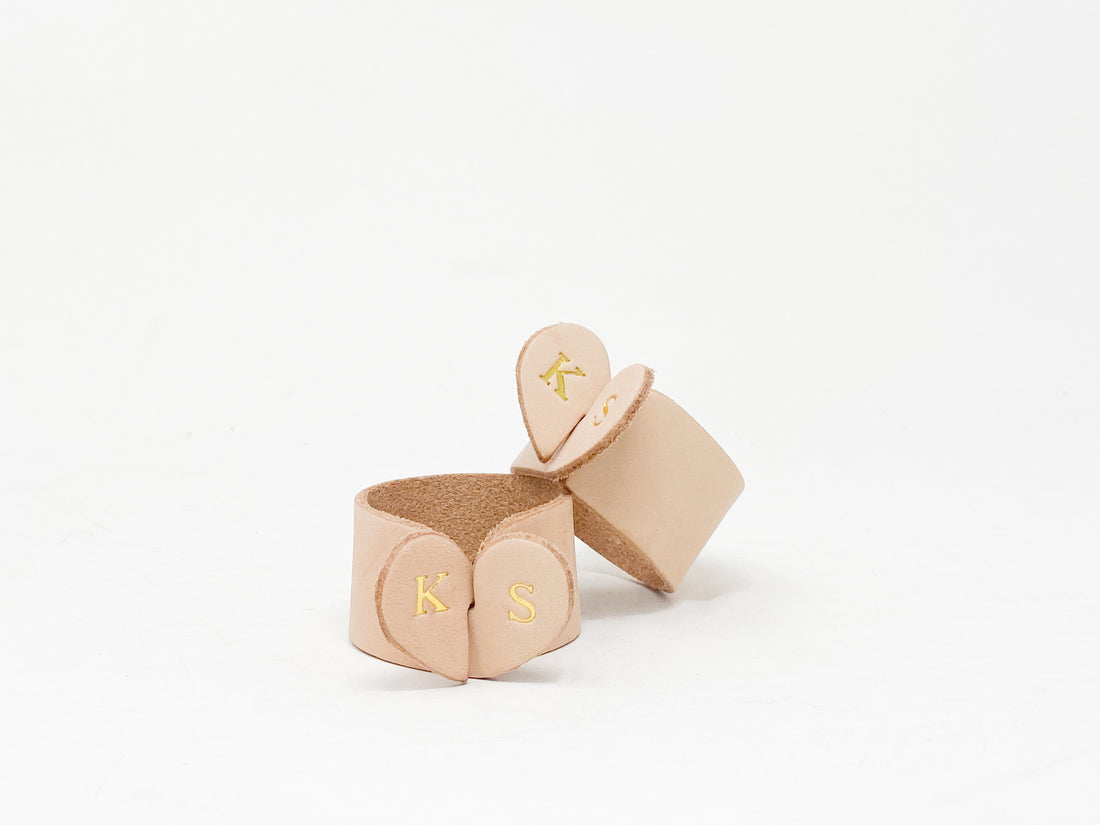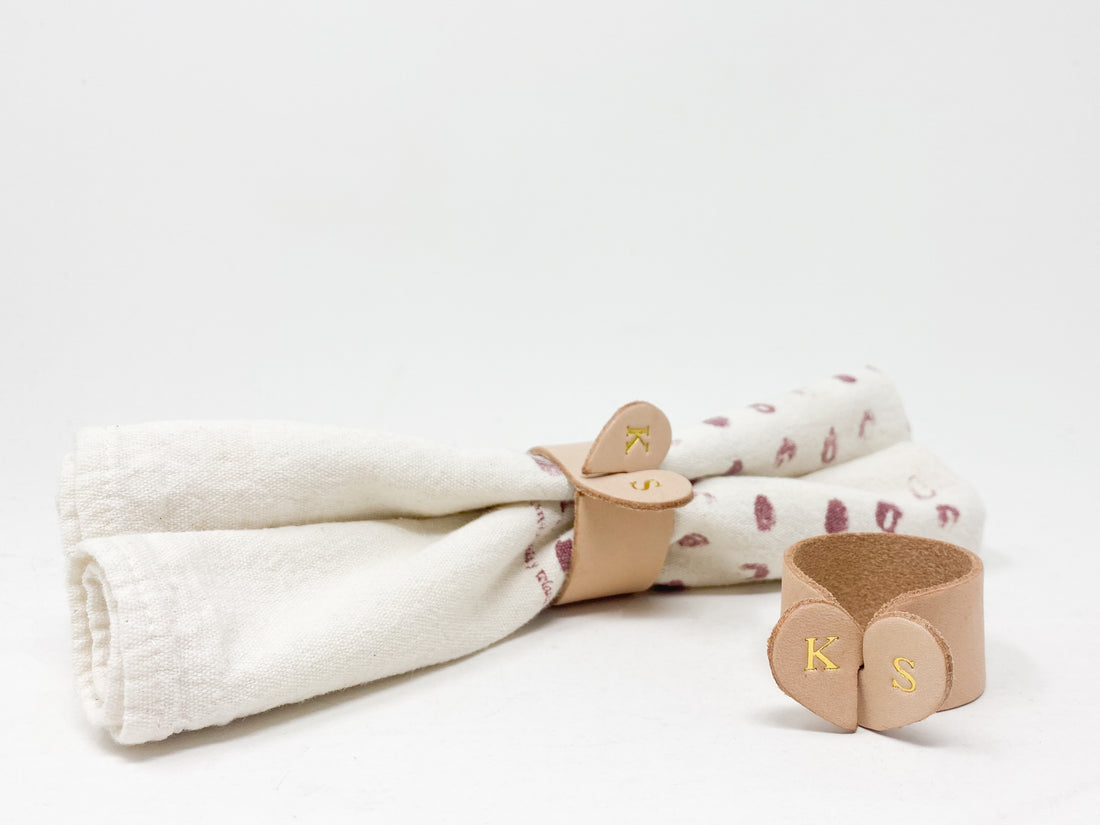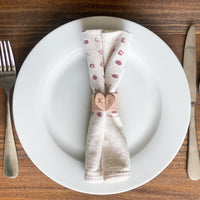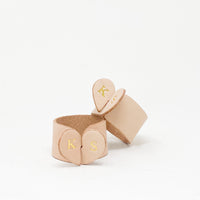 Personalized Heart Shaped Leather Napkin Ring Set of 2
Set of 2 Leather Heart-Shaped Napkin Rings! The perfect table setting decor at your wedding, anniversary, and more! Dress up your dining table with these beautiful napkin holders. Perfect for weddings, holidays and dinner parties with family and friends! Customize with an initial and choose your leather colors.
Make your wedding stand out!
—————————————————————
[ PERSONALIZATION INSTRUCTIONS ]
—————————————————————
◘ A-Z (CAPS ONLY), Numbers 0-9, and select symbols including (♡)
◘ MAXIMUM OF 10 CHARACTERS - Stamped in 1 location. We will stamp your wedding date on the back, but please send us a note about which initials you would like on the heart of your Napkin Ring if you choose that upgrade!
◘ Product dimensions: 6 1/2" x 1"
◘ All products are custom, handmade, made to order.
———————————
[PRODUCT NOTES]
———————————
◘ Because we are committed to using only the best natural leather, each item's journey begins with a living cow and ends in your hands. When two cows brush up against each other while roaming the pasture on a sunlit afternoon, or when a female cow gives birth to a newborn calf, that journey is recorded in the form of scratches, scars, or slight variations in color and thickness. We know our customers are singular, original people, which is why we embrace these natural variations and create leather custom pieces with character. The molded pieces from wet formed leather are especially likely to have these markings!
◘ We use a vintage typeset to stamp all items. Because every letter has a unique shape, the spacing between each hand-stamped letter will not be exactly the same.
◘ Foil is a lovely accent and a great way to make your personalization stand out! However, please note that with time and frequent use, the foil will start to fade.
—————————————————————
[ PRODUCTION AND SHIPPING TIME ]
—————————————————————
◘ Manufacturing takes 3-8 business days, but may increase during peak season.
—————————————————————
[ CUSTOM, CORPORATE GIFT, AND WHOLESALE ORDERS ]
—————————————————————
Want to order 10 or more items? Contact for bulk pricing!
Want to put a logo, brand, or image on this product? Contact us.
Looking for a perfect corporate gift? Contact us.
Looking for custom made items? Contact us with a photo, quantity, and relevant information for a quote!
—————————————————————
[ ABOUT Northwind ]
✓ Handmade in the USA and ships from the USA
✓ We make leather goods and accessories that are perfect for mothers day, fathers day, graduation, christmas, valentines day, third anniversary and so much more
✓ Northwind items make the best wedding gifts, groomsmen gifts, bridesmaids gifts, and wedding accessories
♦ Production time is 1 - 2 business days. 
♦ Shipping takes 3-8 days for delivery. 
♦ All products are custom, handmade, made to order. 
♦ If you have any questions, please message us.
We Are Hard At Work
For You :)