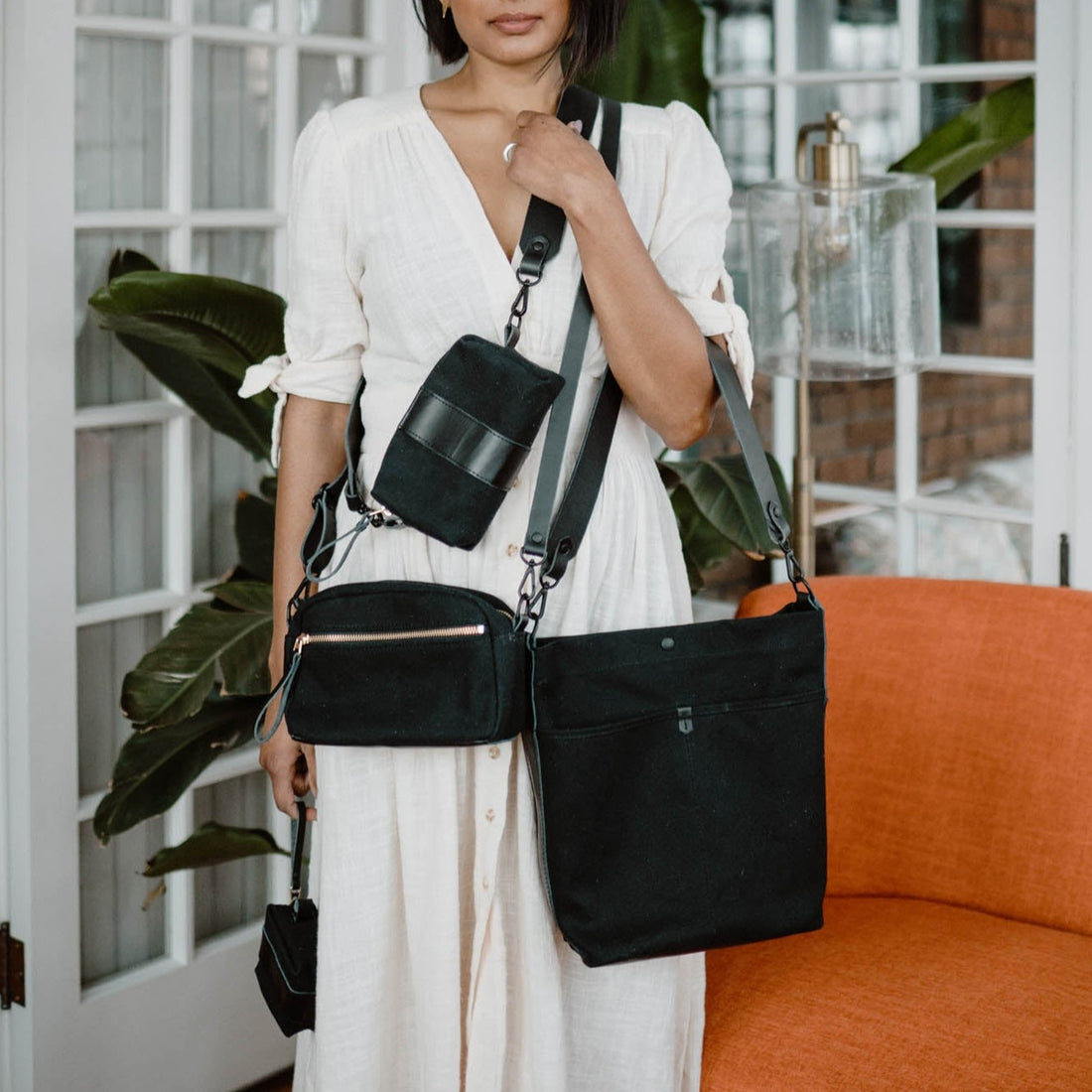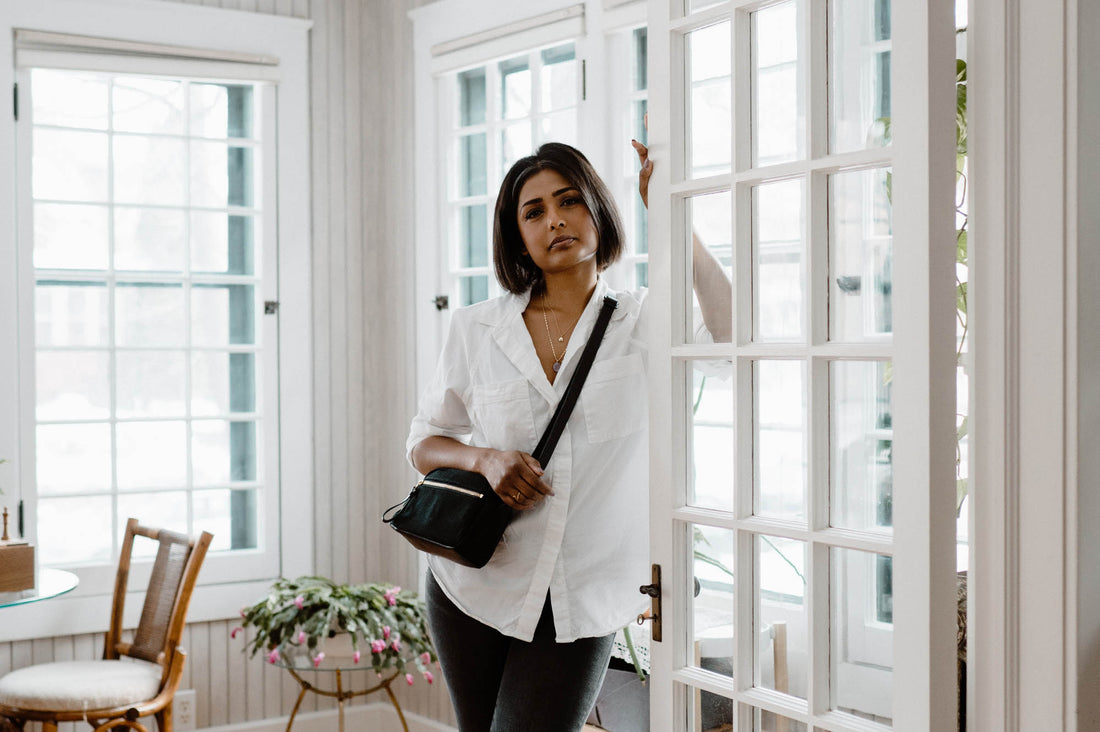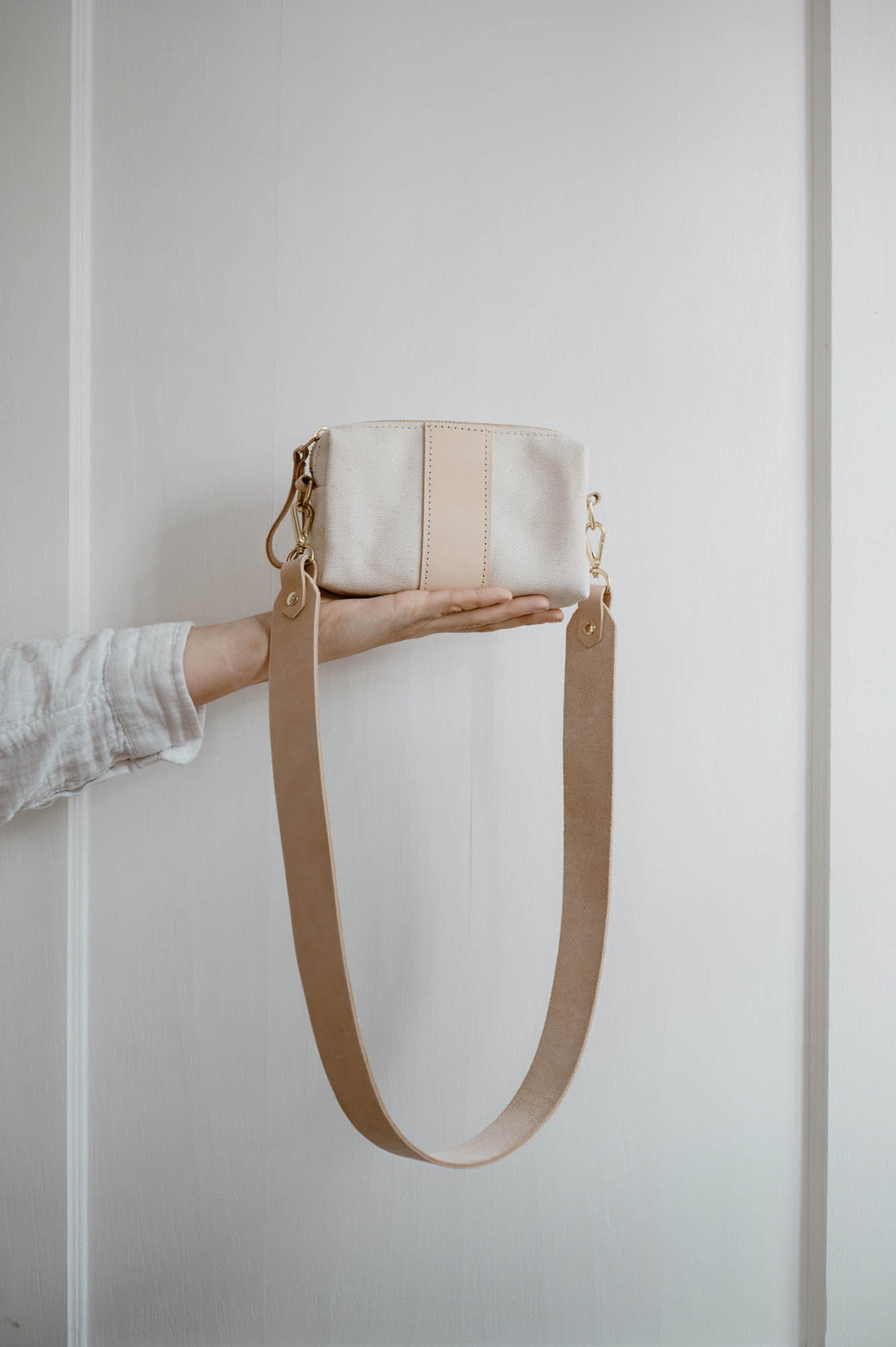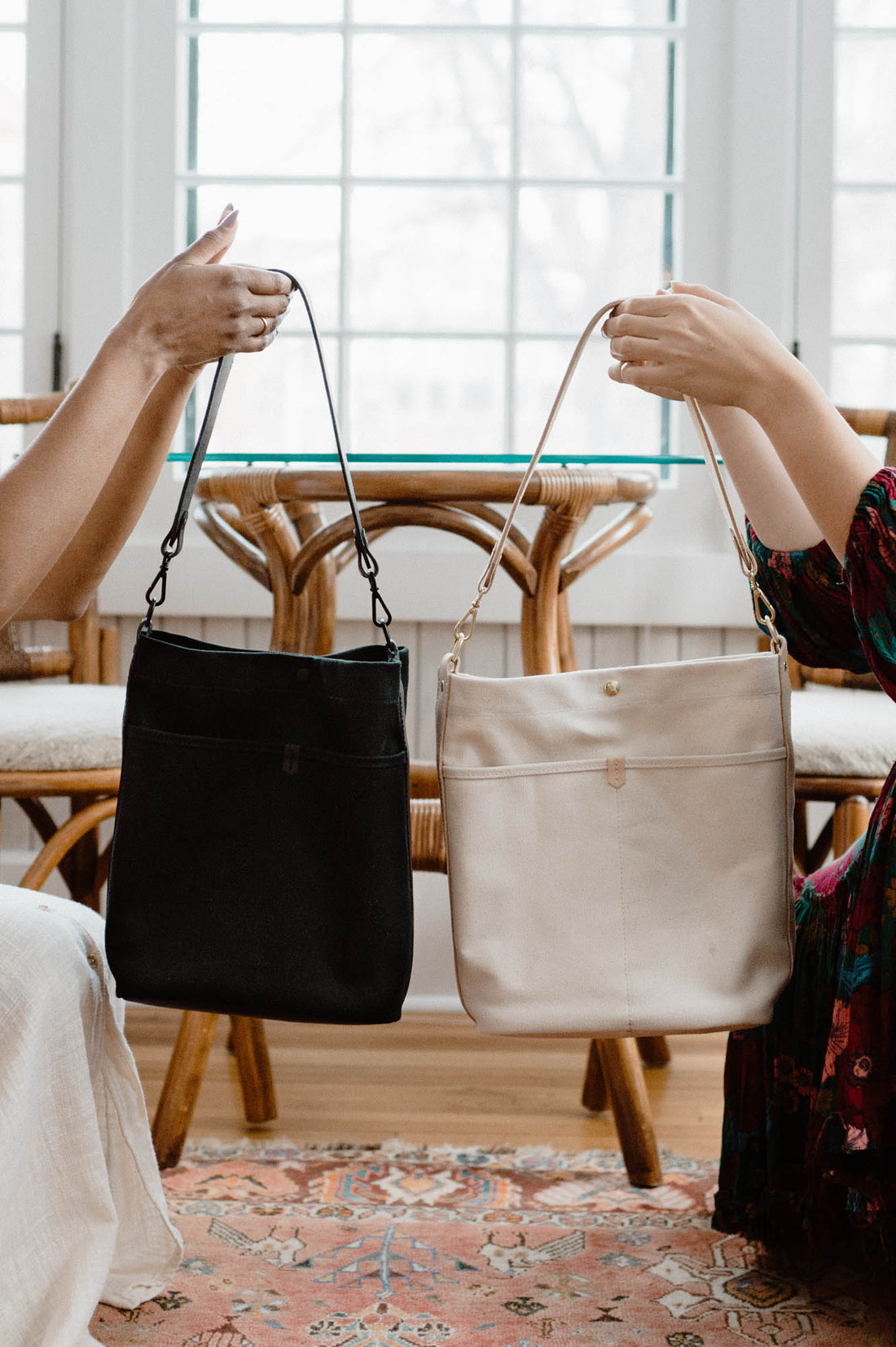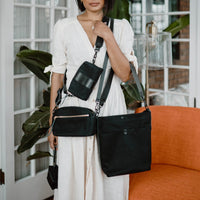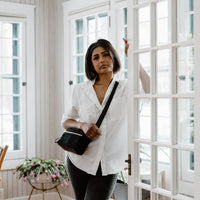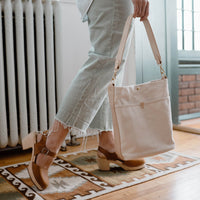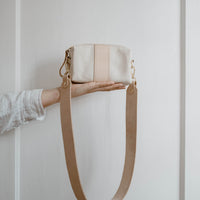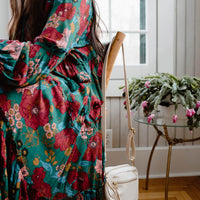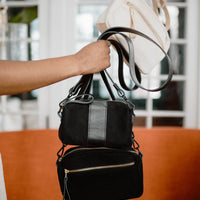 Each leather strap is meticulously crafted to ensure its durability as a staple in your #bagsuite for many years to come. 

Your Leather Straps are perfect for the XS Pouch, Small Pouch, Convertible Dopp, and Bucket Bag from the SS22 Collection! Beautiful, durable, high quality full grain vegetable tanned leather and beautiful brass accents make these straps the ones that you will carry with you for years.

💐 The perfect shoulder strap: pair the Short Wide Strap with your Bucket Bag!
💕 A crossbody close to your heart: carry your Small Pouch at your chest with the Long Wide Strap for easy access to your cards and phone.
🤸🏼‍♀️ Adjustable for any type of wear: your Adjustable Strap gives you the flexibility you want for any bag you may carry!

Leather Straps
‣ The Leather Straps in this collection are durable, beautiful, and will get better with age. An excellent addition to several of the bags in the Northwind #bagsuite including the XS Pouch, Small Pouch, Zip Top Pouch, and Bucket Bag!

‣ We assemble each Leather Strap with durable brass hardware full grain vegetable tanned leather.

‣ Available colorways: Natural with Gold, Black with Gold, or Black with Black (currently on backorder)

‣ At Northwind, we are passionate about making quality accessories that will last. Our SS22 Collection is a suite of thoughtful and multi-functional cotton canvas and vegetable tanned leather goods. They are beautifully made in the USA, timeless, and long-lasting.

—————————————————————
[ PRODUCT FEATURES ]
—————————————————————
◘ Full Grain Vegetable Tanned Leather

◘ Durable brass hardware

◘ Dimensions:
✧ Short Wide Strap - 23.5" x 1.5"
✧ Long Wide Strap - 38" x 1.5"
✧ Adjustable Strap - 28"-50" x .75"

———————————
[ PRODUCT NOTES ]
———————————
◘ Why such a long wait? We are collecting pre-orders to more accurately understand our sales and reduce the amount of waste that is acquired by large production runs. This way, we are only making what we sell and are maximizing the use of our materials while providing accurate demand for our materials suppliers.

◘ Because we are committed to using only the best natural leather, each item's journey begins with a living cow and ends in your hands. When two cows brush up against each other while roaming the pasture on a sunlit afternoon, or when a female cow gives birth to a newborn calf, that journey is recorded in the form of scratches, scars, or slight variations in color and thickness. We know our customers are singular, original people, which is why we embrace these natural variations and create leather custom pieces with character.

◘ We use a vintage typeset to stamp all items. Because every letter has a unique shape, the spacing between each hand-stamped letter will not be exactly the same.

◘ Foil is a lovely accent and a great way to make your personalization stand out! However, please note that with time and frequent use, the foil may start to fade.

—————————————————————
[ PRODUCTION AND SHIPPING TIME ]
—————————————————————
◘ Manufacturing takes 1-2 business days, but may increase during peak season.

◘ We offer a variety of shipping services to ensure that your product arrives when you need it.

—————————————————————
[ CUSTOM, CORPORATE GIFT, AND WHOLESALE ORDERS ]
—————————————————————
Want to order 10 or more items? Contact for bulk pricing!
Want to put a logo, brand, or image on this product? Contact us.
Looking for a perfect corporate gift? Contact us.
Looking for custom made items? Contact us with a photo, quantity, and relevant information for a quote!
—————————————————————


[ ABOUT Northwind ]

✓ Handmade in the USA and ships from the USA

✓ We make leather goods and accessories that are perfect for mothers day, fathers day, graduation, christmas, valentines day, third anniversary and so much more

✓ Northwind items make the best wedding gifts, groomsmen gifts, bridesmaids gifts, and wedding accessories

✓ View our entire Northwind collection here: https://www.etsy.com/shop/NorthwindSupply

✓ Read all of the great reviews about Northwind: https://www.etsy.com/shop/NorthwindSupply#reviews

© All images and designs are the property of NorthwindSupply.com
♦ Production time is 1 - 2 business days. 
♦ Shipping takes 3-8 days for delivery. 
♦ All products are custom, handmade, made to order. 
♦ If you have any questions, please message us.
We Are Hard At Work
For You :)
This is my second purchase. Great products...
This is my second purchase. Great products. Thank you.
High quality, made to order leather strap...
High quality, made to order leather strap for my Bandolier phone case/pouch. The original strap is too thin and I wanted something more substantial with black hardware. Would definitely order from this shop again.